Features
Campground Commander Management Software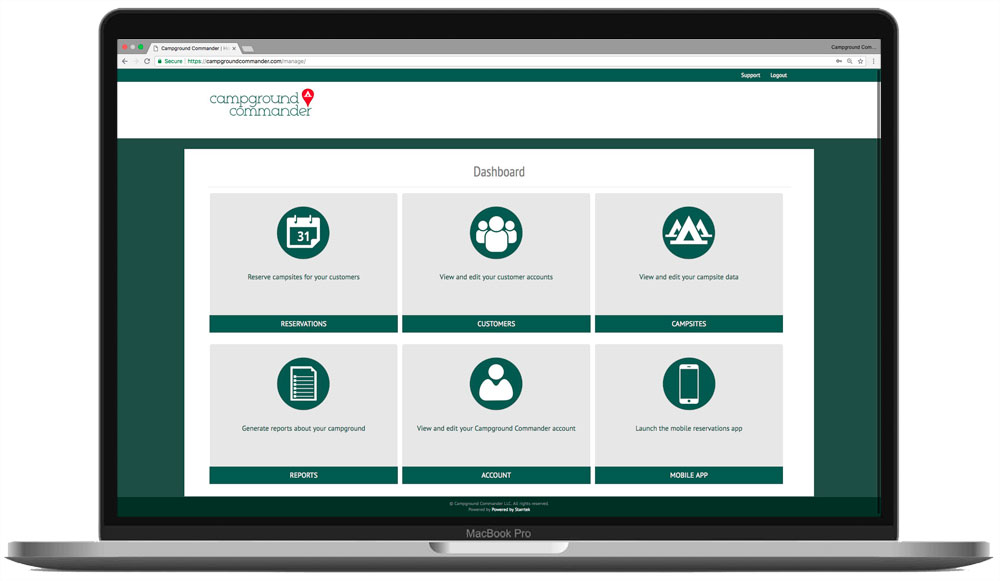 Ideal for small to mid-size campgrounds and RV parks
Design is intuitive and easy to use*
Provides flexibility in setup, managment and registrations
Management and administrative tools built for small to medium sized campgrounds - all forms have been designed by campground owners
Competitive pricing
Outstanding customer training and support
*Campground Commander works optimally on the Google Chrome browser.
Pack Your Park And Increase Revenue
As a campground manager, you can now modernize your business operations and improve customer relations with a powerful new online registration system that includes only the office management forms you need. And best of all, our products are priced at a cost you can afford! Save time and money with online services that provide around-the-clock online bookings, while streamlining your on-site management and accounting.
State Of The Art Systems Working Better By Working For You
Campground Commander offers only those services that are pertinent to your campground growth. There is no need to charge you extra money for products you may never use. We've visited with many private-owned campgrounds like yours to see what services and products they need and to assure our management products provide the support your campground needs. Campground Commander is built for smaller, privately-owned campgrounds to provide them with the edge currently available only to larger, more robust campgrounds, at a price you can afford. We are fully committed to help you grow your business! Call or email today to learn about our special pricing!
I just wanted to say Thank you! to everyone at Campground Commander for their excellent and courteous work on our website! You all are a blessing to work with.
Thanks again.

Paul and Libby at Show-Me Rest RV Park in Passaic Mo.