Our Story
An avid camper for years and now a full time glamper, Simon Moeller learned first hand the need for an easy to use, informative Reservations App that would fill a need for both the camper and the campground business. Born in the millennial generation, Simon wasn't satisfied with calling a campground to make reservations, or using an online reservations app that forced him to wait for a call from the campground to confirm his reservation. He wanted to be assured the campsite he chose fit his needs and fulfilled the amenities he wanted while allowing him to register online on his schedule, without waiting for calls to confirm his reservation. He also wanted to be able to see what the campgrounds and his site looked like, and a static, hand drawn map wouldn't do for him, or most millennials. So what does a software architect and programmer do?? He builds a system that provides answers to the problem for the camper, while saving valuable time for the campground manager. Thus, through his eyes and the eyes of his baby boomer parents, Campground Commander was born.
Our Team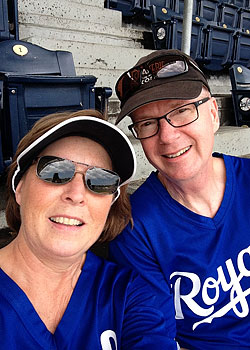 Karl and Mary
Owners
Business owners for almost 40 years, Karl and Mary, a husband and wife team, bring to the table more than a lifetime of experience in growing and managing businesses. Glampers themselves, their interest focuses on marketing and the backend business side of campgrounds. They understand the need for efficient business systems that save, rather than take time. Combining their 80+ years of experience in business and marketing, Mary and Karl bring to the table the perfect fit to understanding the work of managing and growing campgrounds.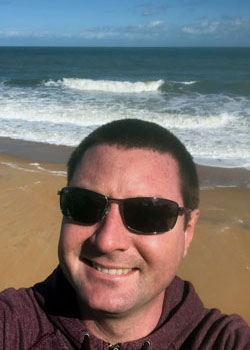 Simon
Lead Architect & Developer
After graduating with a degree in physics, Simon went to work as a software engineer for a global utility industry IT contractor. After a few years he worked his way up to lead software architect for a software product line responsible for hundreds of millions in annual revenue. In this role, he was responsible for leading globally distributed teams to success on enterprise level software projects. These projects provided a wide variety of development experience, from complex mainframe systems, to device management in some of the largest IT deployments in the world.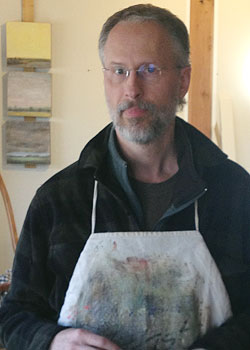 Keith
Visual Designer & Front End Developer
A father of two, and avid camper for most of his life, Keith brings a wealth of experience and expertise to Campground Commander through his camping experiences and knowledge, as well as and his talents in design. Along with filling the role as Campground Commander's Visual Design Manager, Keith is also a jazz musician and artist. His creative and artistic talents have been the cornerstone for Starrtek, LLC for almost a decade and are now carrying over into the design and development of Campground Commander.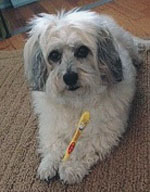 Sammy
Happy Camper
Sammy has been a camper for most of his life. His love for traveling with Karl and Mary and staying in the camper with them is second only to his joy of meeting new small, furry friends at campgrounds. His expertise for Campground Commander is in his ability to sleep for hours while the work is being done.